Medicare is health insurance for people who are age 65 or older, under 65 with certain disabilities or any age with end-stage renal disease (permanent kidney failure). 
The are four different types of Medicare: 
1. Medicare Part A
2. Medicare Part B 
3. Medicare Advantage Plans (also known as Medicare Part C)
4. Medicare Part D
Many people also purchase a supplemental insurance policy, such as a Medigap plan, to handle any Part A and B coverage gaps. See Figure 1 for more information on the four types of Medicare!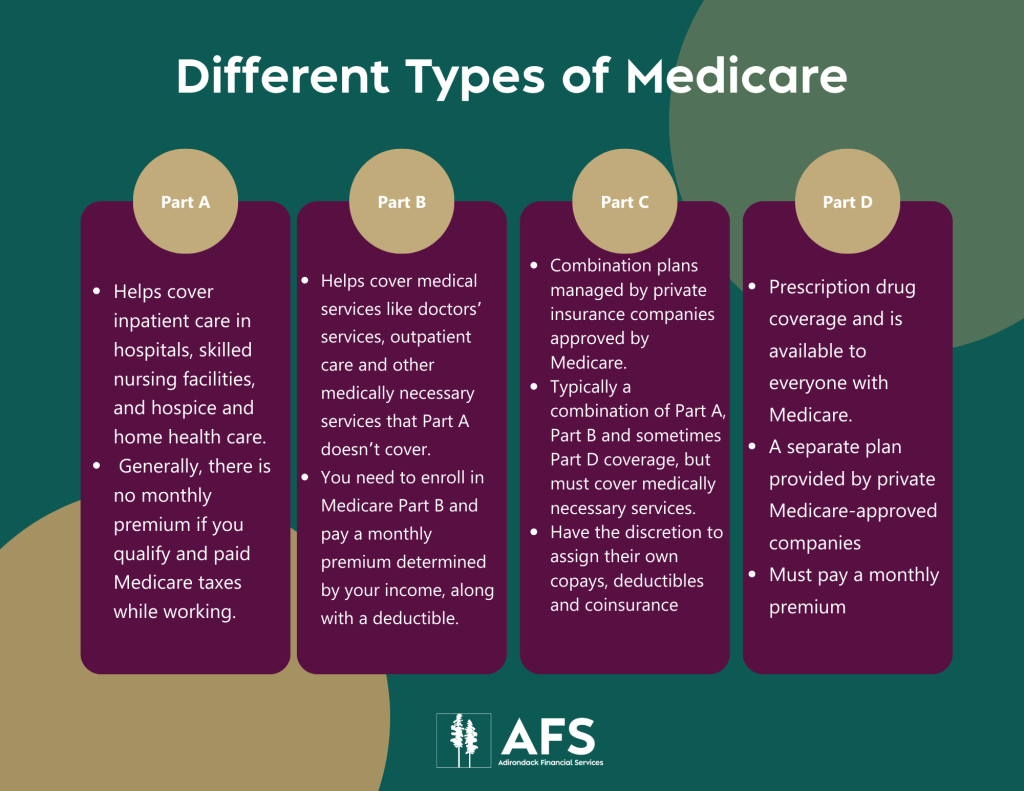 A Step-by-Step Guide to getting started with Medicare:
1. Medicare will send you a questionnaire about three months before you're entitled to Medicare coverage.
2. Your answers to these questions, including whether you have group health insurance through an employer or family member, help Medicare set up your file and make sure your claims are paid correctly.
3. Once you start Medicare, you should schedule a free preventive visit within the first 12 months to assess your current health status and create a health roadmap for the future.
If you have Medicare and another type of insurance, the question of who should pay or who should pay first can be tricky.
Contact a Licensed Adirondack Financial Services Medicare Specialist or call (315) 624-2617 (TTY: 711).